Free Download: How We Helped this Boutique Home Builder Increase Traffic 2.5x and Leads 3x
Find out how we helped this home builder get a 172% increase in website traffic and 326% increase in leads!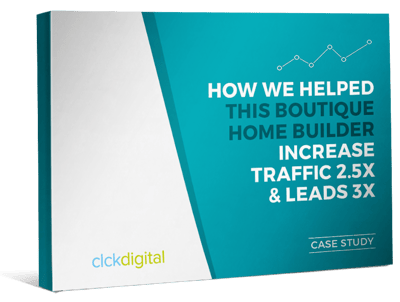 In just 9 months of working with one of Victoria's largest modular builders:
Website traffic grew from 7,000 to more than 18,000 unique visitors per month
Conversion rate of website visitors into leads increased by 300%
Lead growth from 140 per month to more than 500 leads per month – a 326% increase!
Grew mailing list to 5,000 contacts and a Facebook page with 1,000 fans (without advertising)
In this 10-page PDF case study, we reveal step by step exactly how we achieved these results, and how YOU can too.
Enter your details to get instant access to the case study...
Enter your details for instant access to this case study
We guarantee 100% privacy. Your information will not be shared.