How much SEO potential does my website have? What can I do to improve SEO rankings?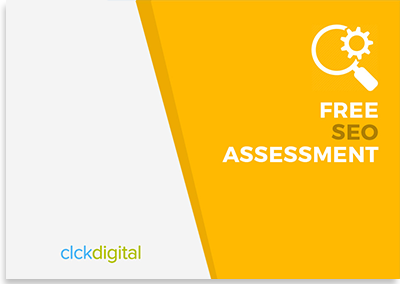 Our SEO Assessment will tell you exactly how well your website is doing, and what you can do to gain more free organic traffic, leads and sales from SEO.
CLCK Digital's comprehensive SEO Assessment provides you with a full analysis of your SEO opportunities and gives you a checklist of things to do to get more organic traffic now.
Our free SEO Assessment consists of the following components:
A high-level recap of SEO threats, opportunities and recommendations
A detailed SEO checklist of things to improve on and off your website
Information about your website's authority, compared to your competitors
Note: You will receive a custom written SEO "to-do" checklist prepared by our SEO team.
To claim your free SEO assessment, tell us a bit about your business and your website by completing the form on this page.
Enter your details to book your free SEO review today.
Your privacy is assured – we will never share your details or spam you.