FREE DOWNLOAD: The Ultimate On-Page SEO Checklist
Finally master ALL the on-page elements to rank your site higher in search results...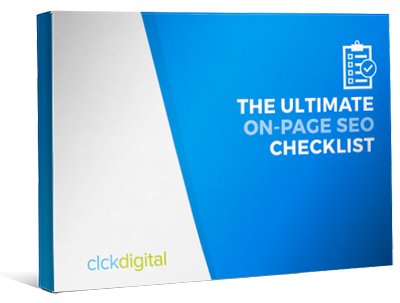 There are two parts to great SEO – "on-page" and "off-page".
On-page is getting all the elements on your website just right, so that Google knows exactly what your page is about. This includes things like naming images correctly, getting your title tags right, and more.
This 29-point checklist will show you how to nail the on-page SEO elements so your website can rank for the keywords that will deliver you leads and sales.
You will learn:
How to structure your site pages so Google favours you over your competitors
What to change for each title and heading tag so you can be found for the right keywords
The often overlooked technical elements you must get right if you want to dominate Google for your niche
…and more! Enter your details for instant access.
Enter your details for instant access to the Ultimate On-Page SEO Checklist.
We guarantee 100% privacy. Your information will not be shared.